Remote Desktop CredSSP Encryption Oracle Remediation
Remote Desktop CredSSP Encryption Oracle Remediation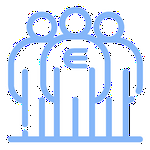 Updated by Gerhard Kleewein
CredSSP Encryption Oracle Remediation Error in Windows 10 Home Edition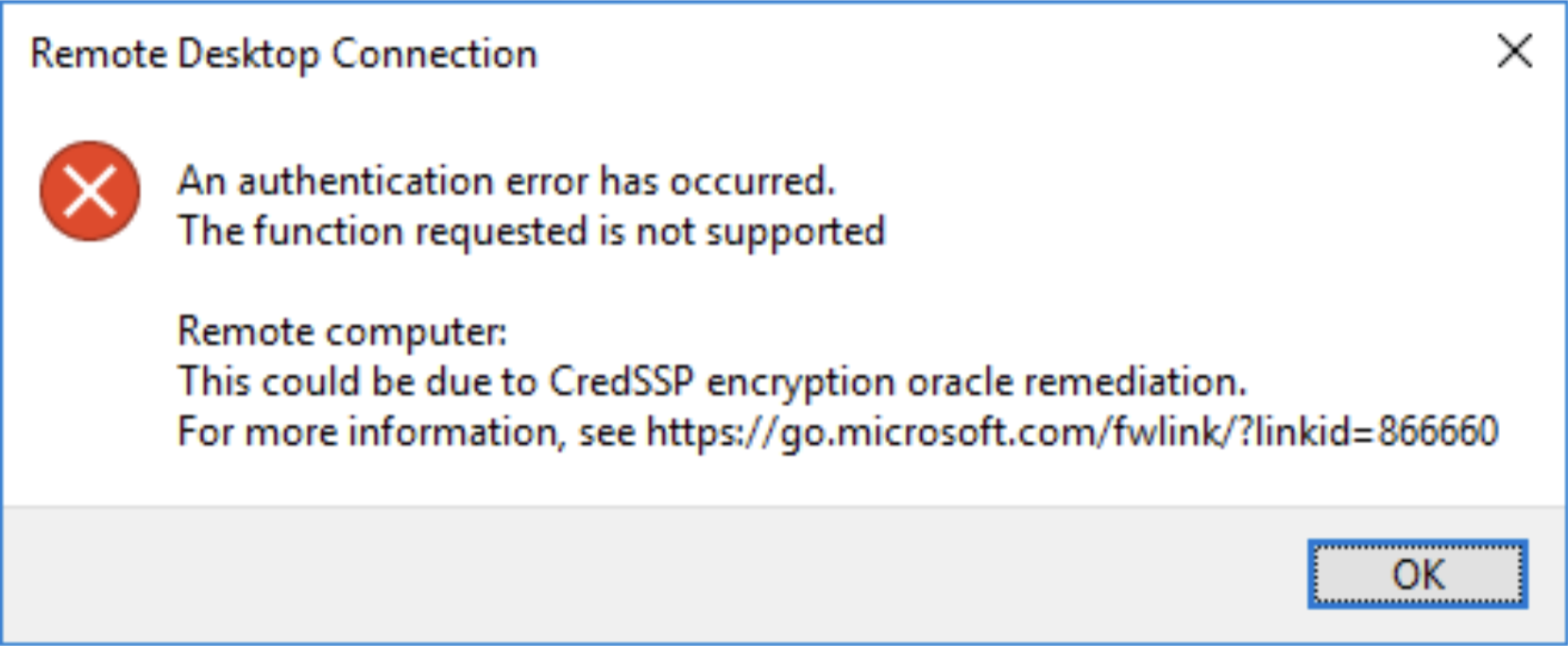 This is how you fix it:
Type cmd in the search bar of your Windows 10
Right click on cmd and "run as Administrator"
Copy/paste the following code and confirm with Enter
REG ADD HKLM\Software\Microsoft\Windows\CurrentVersion\Policies\System\CredSSP\Parameters\ /v AllowEncryptionOracle /t REG_DWORD /d 2
Reboot. After the reboot, RDP connection should be easy to establish.
An authentication error has occurred. The function requested is not supported. Remote computer: <IP or name of computer>. This could be due to CredSSP encryption oracle remediation. For more information, see https://go.microsoft.com/fwlink/?linkid=866660.