Google Error Message: This message does not have authentication information or fails to pass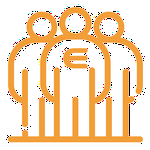 Updated by Herman Beitsma
You send an email from your account to a Google email address and get the following error message back:
550-5.7.1 This message does not have authentication information or fails to pass 550-5.7.1 authentication checks. To best protect our users from spam, the 550-5.7.1 message has been blocked. Please visit 550-5.7.1 https://support.google.com/mail/answer/81126#authentication
This means that you don't have an SPF record in the DNS of your domain.
You can set this in the client portal -> Domain -> DNS edit
Information about SPF can be found here: http://www.open-spf.org/SPF_Record_Syntax/