FAQ: Which package to use for a Wordpress site with a built-in forum?
FAQ: Which package to use for a Wordpress site with a built-in forum?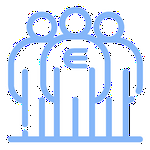 Updated by Gerhard Kleewein
Martin asks:
Since I have had very good experiences with you with the *****.at site, I am considering suggesting your hosting as a provider to a newly founded association.
They want to host a Wordpress site with a built-in forum.
Could you tell me which package would be the most appropriate?
EDIS replies:
First you would need to define your requirements [...] * how many e-mail addresses are required, whether FTP and MySQL access are required, and how many resources (concurrent PHP processes, PHP memory) the website will require.
Our instant hosting is designed for simple WordPress- and Joomla websites and comes with 3 email addresses. It comes with no FTP and has no direct database access. It is operated exclusively via our APP-installer and via the CMS installed with it.
From Ristretto hosting, SSH access and S3 buckets are included.
Generally speaking, the recommendation would be to go for Mokka Hosting since this is the first fully-fledged webhost with FTP and full database access (phpMyAdmin).
You can find an overview of all the services included in the packages at https://www.edis.at/de/hosting >> under " Comparison of hosting products ".
You can start with a smaller plan and upgrade at any time if you find that you are short of certain resources (PHP memory, concurrent processes, ...).
An upgrade of an existing webhost can be ordered at any time in the customer portal. The upgrade is delivered automatically within a few minutes. All hosting products come with a free domain (according to the detailed description of the hosting products) and a free SSL certificate.