Provide a custom ISO image
Provide a custom ISO image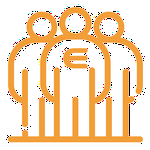 Updated by Herman Beitsma
EDIS allows you to bring your own .ISO
Boot up a bare-metal backup of any server on your KVM. You can also provide custom distributions. Any i386 or AMD64 compatible operating systems can be run on your KVM.
Use your own custom ISO file to manually install your VPS from the KVM management panel.
Getting ready:
Upload your .iso file to a web server. EDIS requires a valid download URL from where we can fetch the file for you.
Locate your VPS in the services menu and then click on "Custom ISO".
Enter the download URL and proceed accordingly.
Once the download is completed, your .iso will be available to all your KVM VPS. EDIS distributes your .iso globally in case you have VPS in more than one location. You can go ahead and mount the .iso file wherever required.
A custom ISO will be available for 24 hours and will then be removed again.