Is it possible to exchange or rename a domain name?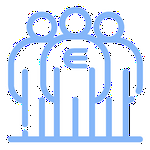 Updated by Gerhard Kleewein
A domain name will be registered for you, according to your personal specification. In simplified terms, this corresponds to the registration of a trademark, whereby the registration office charges costs for the registration and for the annual renewal. A domain name registered for you, can therefore not be exchanged or renamed.

If you want to use a different domain name, you have the option to cancel the domain and register a new domain name. There are no costs for the cancellation. The registry collects fees for the registration (1st annual fee) of a new domain name. If a domain is canceled, the registry does not grant any (not even partial) refunds of the annual fees.