HTTP Strict Transport Security (HSTS) Usage and Activation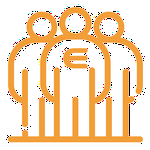 Updated by Herman Beitsma
This article applies only to Smart, Starter, Basic, Advanced, Premium and Platinum hosting plans.
HTTP Strict Transport Security (HSTS) is a safety protocol for HTTPS connections. Its goal is to prevent security breaches, like session hijacking and encryption downgrade attacks.
EDIS offers HSTS for web hosting located in Austria.
By changing entries in the DNS zone of your domain from 91.227.204.35 to 91.227.204.45, you can route your traffic through EDIS' HSTS-capable gateways.
EDIS no longer offer HSTS due to data protection concerns and low demand.