Setting up mailboxes for a domain
Setting up mailboxes for a domain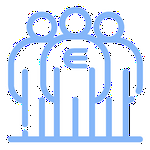 Updated by Gerhard Kleewein
Uli asks:
I would like to ask you to set up the following mailboxes for my domain *****.it
m*****@*****.it
u*****@*****.it
info@*****.it
Thank you for your help and greetings from sunny Italy
Answer from EDIS:
In order to set up mailboxes for your domain, you need a webhosting plan.
You can order one in the client dashboard.
https://manage.edis.at/client/ -> Domain -> Order hosting or active use
Select the appropriate hosting product depending on the number of email addresses required. A few minutes after ordering, you can login to the technical administration dashboard of the new webhost (vHost area) and create the mailboxes.