Configure a domain for Microsoft Office 365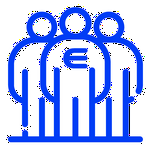 Updated by Reinhold Friedl
1. Start Domain Check
Sign in to Office 365 as an Administrator
Select "Administrator" in the top menu and then "Domains" under "Administration" on the left.
To add a new DOMAIN, click on the "Add domain" link
On the following page, enter your DOMAIN in the selection field and click on "Check domain"
To rule out typing errors, the registration data for the DOMAIN will be displayed. Please confirm the correctness of the DOMAIN with "continue".
Microsoft will now verify that you are allowed to use the domain. To do this, you must create a TXT entry in the DNS for the DOMAIN. Copy the "destination" for the DNS record. You find the settings in the table in the "Destination or referral address" column (e.g. MS=ms987654321).
2. Create a name server entry
Log into the PowerDNS-Admin (directly or initially via the customer area) and edit your domain as follows:
Click "Add Record+"
choose the type TXT
Paste the target MS=ms9876543231 copied earlier in point 1 into the Data field. The Name field remains empty.
The new DNS entry should look like in the image below.
Complete the process with Save.

3. Complete Domain Verification
To start checking the DOMAIN,
log back into Office 365.
Go to Admin >> Domains and click the Pending Review link next to your DOMAIN. You will be taken back to the DOMAIN verification.
Click the Verify link at the bottom of the page to start the verification. If you receive a message that the DNS record was not found, try again a bit later.
It can take up to 48 hours for the new name server entries to take effect and for Office 365 to be able to access them.
4. Configure Domain
After successful verification by Microsoft, you will be redirected to the Edit Name Server Records page. You will receive information on how to adjust the name server entries for your DOMAIN. Click on "Next" and on the next page on "Finish".
The table shows an example of a configured DNS zone based on the domain "example-domain.at".
Name

Type

Status

TTL

Data

@

TXT

Active

600

"v=spf1 include:spf.protection.outlook.com a:spf.edis.at

-all"

@

MX

Active

600

10 example-domain-at.mail.protection.outlook.com.

@

NS

Active

86400

ns1.edis.global

@

NS

Active

86400

ns2.edis.global

@

A

Active

600

91.227.205.222

autodiscover

CNAME

Active

600

autodiscover.outlook.com.

_sip._tls

SRV

Active

3600

100 1 443 sipdir.online.lync.com.

_sipfederationtls._tcp

SRV

Active

3600

100 1 5061 sipfed.online.lync.com.

enterpriseenrollment

CNAME

Active

600

enterpriseenrollment.manage.microsoft.com.

enterpriseregistration

CNAME

Active

600

enterpriseregistration.windows.net.

lyncdiscover

CNAME

Active

600

webdir.online.lync.com.

sip

CNAME

Active

600

sipdir.online.lync.com.

*

A

Active

600

91.227.205.222
When editing a zone in the EDIS PowerDNS Admin, it is important to confirm each line with "Save" and to save the zone with "Apply Changes" after you're done editing.