How to change DNS name servers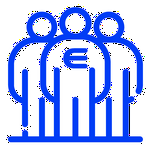 Updated by Reinhold Friedl
To modify the nameservers for a domain registered with EDIS, first, a Nameserver Group must be created that is subsequently assigned to the domain.
Creating a NameServer Group
Log in to the client dashboard at https://manage.edis.at/client/
Click Domain-> Nameserver-Groups-> Nameserver

Create a Nameserver Group (this is a template that contains the nameservers).
Please indicate up to four nameservers (hostnames). The IP addresses field will be populated automatically.

If a hostname is invalid, the name server group cannot be created.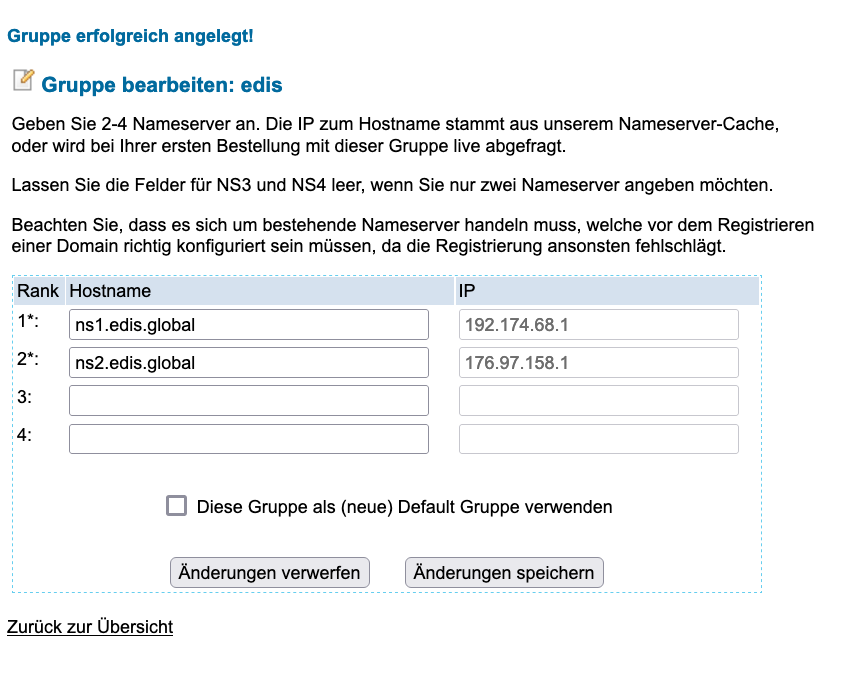 After creating the nameserver group, you now need to assign it to your domain name.
Assigning the Nameserver-Group to a Domain
Click Nameserver in the left navigation

Select domain name from the dropdown menu
Select the Nameserver-Group from the second dropdown menu
Confirm your selection
DNS changes are submitted to the responsible registration authority immediately. The name servers will be visible in the WHOIS database within a few minutes. However, it may take a couple of hours for the change to become effective (root-nameserver reload times).