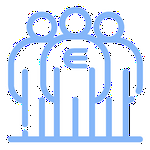 Updated by Gerhard Kleewein
EDIS is breaking new ground in the area of customer service with Omnichannel Support. Website Messenger, WhatsApp, Telegram, Twitter, email. We help faster, better, and personally.
Telegram, WhatsApp, Twitter, Facebook
Telegram https://t.me/edisglobalbot
WhatsApp +1 888 330 2460
Twitter https://twitter.com/edisat
Facebook https://m.me/edis.at
Have a Live Chat with our team
Start a live conversation with one of our team members through the messenger on any of our websites. The orange chat icon at the bottom of our website is what you're looking for. You can also find the messenger on our website and in the VPS dashboard.
Send us emails
VPS and servers: support @edis.at
Webhosting, domains: hosting @edis.at
Prefer to talk?
Share your EDIS experience