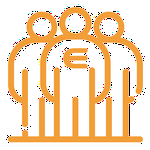 Updated by Herman Beitsma

EDIS is breaking new ground in the area of customer service. We call it Omnichannel Support. Messenger, WhatsApp, SMS, Mail. We can help faster, better, and more personally with it.
Have a LIVE CHAT with our team
Start a live conversation with one of our team members through the messenger. The blue icon at the bottom of this page is what you're looking for. It may also be found on our website and in the VPS dashboard. You can also use it to leave us a note during weekends or browse our knowledge base.
---
Send us an email
VPS and servers: support @edis.at
Webhosting, domains: hosting @edis.at
---
Send us a WhatsApp message
All your queries can be sent to our global WhatsApp +1 888 330 2460
Support via Telegram will be launched in Q4/2022
---
Give us a call
To speak with a customer service representative over the phone, please dial
---
Share your experience
---