KVM cancellation and refund policy
KVM cancellation and refund policy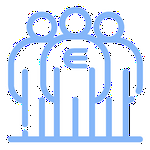 Updated by Gerhard Kleewein
VPS Cancellation and 24 hour Refund Policy
If you have recently purchased a VPS, you may request a refund within a period of 24 hours from the time of purchase.
How to claim a refund
Request a cancellation through our KVM management portal
cancel service with immediate effect (not by the end of the billing period)
Send the below fully filled-in template to our support team (messenger, whatsapp, ...). The IP address and the support PIN are displayed in your KVM management dashboard and are mandatory.
--- template begin ---
I ordered a service with you within the last 24 hours and I would like to return the product. I cancelled the product with immediate effect and I hereby request a refund for
IP address: xxx.xxx.xxx.xxx
Support PIN: xxxxxxxx
--- template end ---
Refund requests received after the 24 hours timeframe has passed, will not be considered. You can cancel your product at any time though.
Requests without IP address or Support PIN can not be considered.
Refund policy does not apply if you purchased special deals or made use of a discount-code.
Refunds are processed immediately after you receive a written confirmation by our team members that your refund was processed. Some payment methods have longer transfer times. The amount may not appear on your bank account statement for up to 10 days (e.g. AliPay). If you paid using crypto currency, please provide a valid wallet address where you would like to receive your funds.