Resetting your EDIS customer password
Resetting your EDIS customer password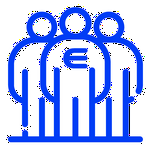 Updated by Reinhold Friedl
This procedure only applies to web hosting and domain name accounts!

If you want to reset your "WHMCS" VPS account password, continue to
https://manage.edis.at/whmcs/clientarea.php
and follow the steps on the screen.
Reset the password for logging into the client area ("customer password")
Navigate to the password reset page at https://manage.edis.at/passwd/
Enter your 5-digit (numeric) customer id. You can find it in the top right corner of each of your service bills. After submitting the form, you will receive an e-mail with a reset link for the password, sent to the e-mail address stored at EDIS.
Click on the link in the email and follow the on-screen instructions to set a new password.
You can now log in to the client area with your 5-digit (numeric) customer id and the newly set password.