IP addresses of the EDIS mail systems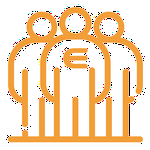 Updated by Herman Beitsma
If you send e-mails via EDIS infrastructure, depending on the type and origin of the broadcast, a large number of different servers and IP addresses may be involved in sending e-mails to external mail servers.
EDIS provides an updated list of all IP addresses involved in external e-mail communication via spf.edis.at. You can view this entry at MX-Toolbox.
To send email, each domain name should have a list of IP addresses that may be used to do so. This is achieved by using a so-called SPF record (sender policy framework or domain authentication via SPF)
For several years, EDIS has been configuring SPF records for every newly created domain name. This record is optimized for sending e-mails via EDIS infrastructure. If your domain name does not have an SPF record yet, we recommend setting one up.