Transfer costs on the service bill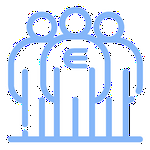 Updated by Gerhard Kleewein
You are subject to pay one annual fee to the registry when you transfer a generic TLD domain name (e.g. .com, .net, org.,...). This fee is in addition to any terms that have already been paid for.
The fee for this service will be called "transfer costs" and it'll appear on your statement after the transfer has been completed.
Example: Your domain has already been paid for until 10/31/2025. The transfer adds another year. After the transfer, your domain would be paid for until October 31, 2026. The next invoice from EDIS will be sent in 2026, for timeframes past October 31, 2026.
If your domain is included free of charge in a hosting plan, no transfer costs will be charged.