Is it possible to downgrade?
Is it possible to downgrade?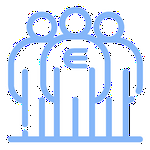 Updated by Gerhard Kleewein
Due to the architecture of our SSD volumes, it is always possible to enlarge a partition. Reducing partitions in size is not possible without complete data loss. For this reason, EDIS does not offer any downgrade options on KVM plan.
If you want to downgrade to a smaller plan, do the following:
Order a (smaller) product of your liking
Migrate data and applications to the new server
Cancel the other product.